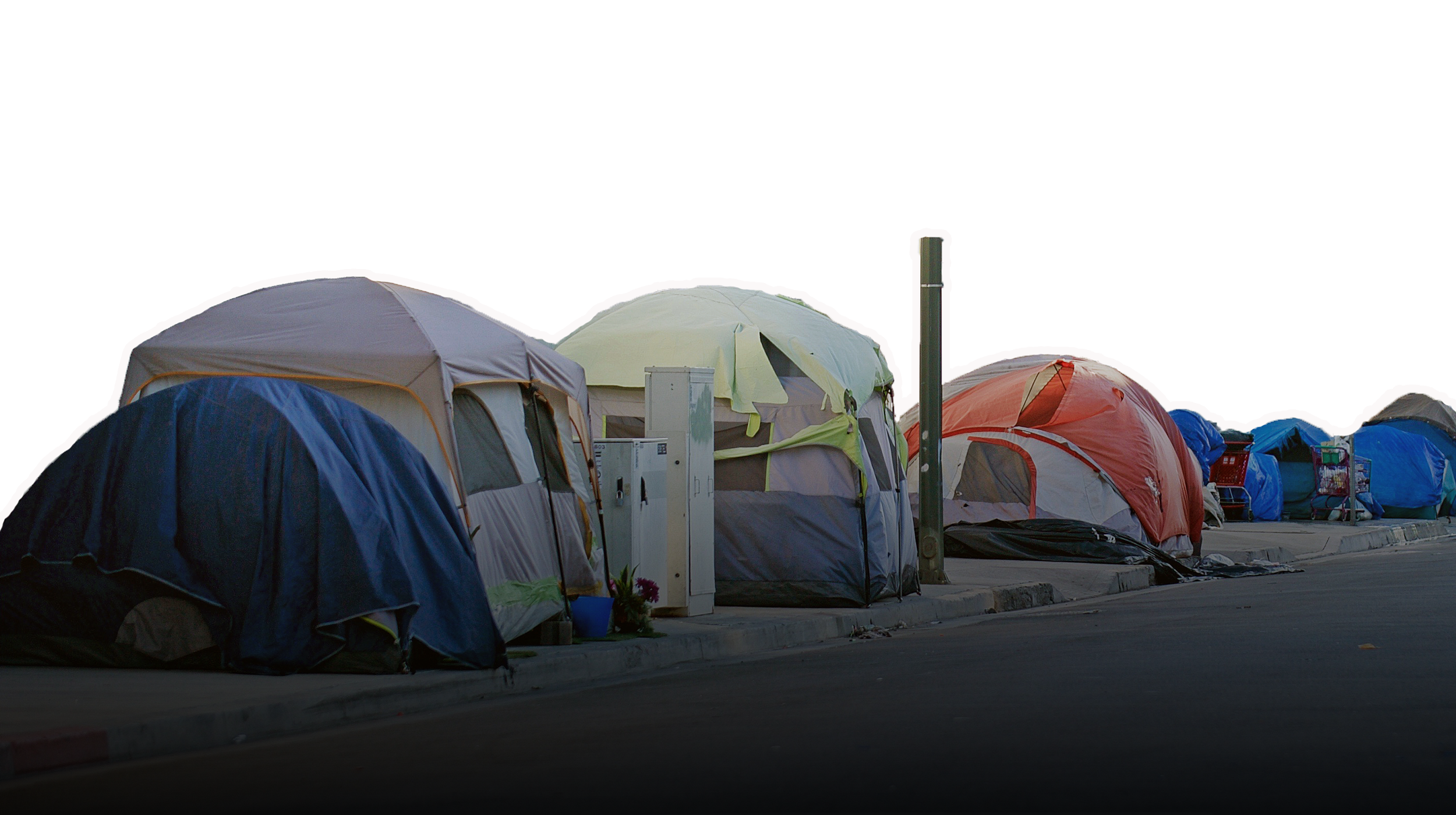 What Will Happen if Hotels Must House the Homeless?
California and New York have tested homeless hotel programs since the beginning of the COVID-19 pandemic:
California launched a nearly identical voucher program called Project Roomkey and the results were disastrous. Reports of deaths, destruction, and workers being exposed to bodily fluids ran rampant. 

New York experienced similar results with its homeless hotel program as crime increased and calls to emergency services including police increased exponentially.
Deteriorating Conditions
Hotel workers will be exposed to deteriorating conditions on a regular basis at homeless hotels:
In 2023, workers at the L.A. Grand Hotel – a homeless hotel – described being exposed to illness, bodily fluids, violent incidents, and witnessing property destruction.

In 2021, it was reported that the conditions of a Vallejo hotel rapidly deteriorated after becoming a homeless hotel. Government workers at the hotel described human biowaste (defecation) in the hallways along with urine, vomit, needles, and glass. Conditions were so bad that the government contractor running the hotel threatened to leave. 
Crime, Violence & Death
If hotels are required to house the homeless, hotel workers can expect to be confronted by crime and violence. Hotel workers may be also confronted with the traumatic experience of seeing a dead body at homeless hotels.
The following have occurred because of homeless hotel programs in California and New York:
Hundreds of homeless were kicked out of hotels in Sacramento due to criminal activity and violence.
Two Level 3 (Most Dangerous) sex offenders were found at the one New York hotel, including a former member of New York's most wanted fugitive list.
In 2021, calls to the police at a New York homeless hotel increased by nearly 150% in a single year.
A convicted killer staying at a Sheraton hotel in New York attacked an elderly woman in broad daylight.
Two members of Vallejo's voucher program sexually assaulted an underage girl and the city would go on to arrest 89 voucher recipients with outstanding felonies.
49 Project Roomkey participants died in Los Angeles while participating in the program. Eight people died in one Los Angeles hotel.
6 people in the Vallejo Project Roomkey program were reported to have died and three of them were found in their hotel rooms in advanced stages of decomposition.